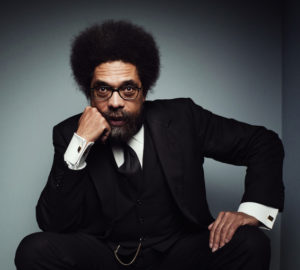 One important lesson that we've learned about being a fool in this world is that, in the words of Cornel West, "Justice is what love looks like in public." Fools Mission's audacious kinship experiment demonstrates how the power of human connection can often surpass the motivating capacity of big campaigns, email blasts, social media, or any activity that introduces layers of separation between server and served. Clarity arrives as a harvest of blessing when we sow seeds of interdependence and interbeing. Advocacy becomes as easy as making the morning coffee.
Given the sobering realities that we've experienced throughout the course of our vainglorious quest for implementation that matches the intent of policy or legislation (See Witness and Accompaniment)—our intent is to populate the landscape with many more "fools with a mission" empowered to create justice within the close circle of their personal lives. We seek a collective change of heart that ripples through the world with reverberating consequences.
Enrollment events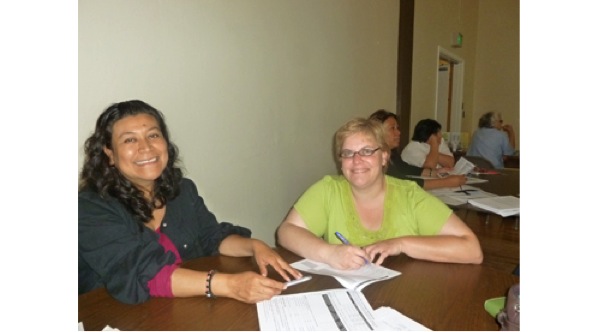 In 2011, our fledgling band of fools accessed training for four Latinas who became Certified Application Assistants (CAAs) for public health insurance programs, and throughout 2012 we conducted a series of enrollment events in area churches that focused on the immigrant community. Some disappointing turnouts taught us important lessons about the role of fear when immigrant families try to access public services for themselves and their children. Undocumented immigrants face the risk of deportation each time they come out of the shadows and present themselves in public. We learned that our success depends on community outreach, building trust in the community, and cultivating more deliberate multicultural relationships among ourselves.
Surely, you didn't think we meant YOU?
In 2012, we started to call our experimental project Fools Mission, inspired by our long-standing relationship with the Faithful Fools Street Ministry in San Francisco. (See The Identity of the Fool to learn about the role of the fool in mythology, art, and culture.) At about the same time, we learned more about the risks undocumented parents take when they apply for public health insurance—even when the kids are U.S. citizens and eligible for benefits. We assisted a family with their application for California's Healthy Kids program, and a few days later the family received a letter from the Human Services Agency (HSA) of San Mateo County, requesting additional information about their immigration status. The letter threatened to share any information they might provide with the Department of Homeland Security. Rather than risk tearing the family apart, the parents abandoned the application process immediately, preferring to work longer hours and pay thousands of dollars in medical bills out of pocket.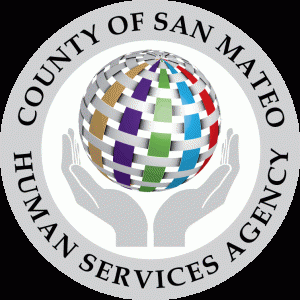 Fools Mission met with the HSA Director to bring these practices to her attention. The reaction of the staff was incredulous as they reacted with seemingly genuine dismay that such a letter went out under their letterhead. The Director guessed that the incident was triggered by the Special Investigation Unit (SIU), staffed by ex-cops with a "law and order mentality" (her words) who are focused on rooting out "evildoers." The Director, who admitted to coming under fire publicly for "not caring about fraud," said that she was replacing SIU staff with people from different backgrounds as the ex-cops left their posts. We scratched our heads trying to find a takeaway from this meeting that went beyond "throwing the staff under the bus." The best we could come up with was that the County can recruit, hire, train, deploy, promote, and fire staff—but can't necessarily manage the content of mailings that go out under their logo. We can pass laws and Constitutional amendments against discrimination, but implementation is left to flawed human institutions.
Local advocacy for immigrant justice
For years, Fools Mission has partnered with the San Mateo County Coalition for Immigrant Rights (SMCCIR) to advocate for more humane treatment of immigrants. In meetings with the Board of Supervisors and the Sheriff's office, faith-based groups and immigration attorneys in our coalition argued against the practice of holding immigrants in the County jail longer than law enforcement officials otherwise would, giving ICE up to 48 hours to evaluate the citizenship status of prisoners, appear at the jail, and detain them. (Deportations based on "ICE Detainers" routinely begin with a questionable arrest, a broken taillight, or other minor infractions that people of privilege typically walk away from.)
Soon after, a Federal court in Oregon ruled in Miranda-Olivares v. Clackamas County that a two-tiered justice system like this—one for immigrants and one for everyone else— violated Fourth Amendment protections. Subsequently, the Dept. of Homeland Security re-branded their Secure Communities program (SCOMM) as PEP (Priority Enforcement Program). These days, local officials notify ICE instead of holding detainees, enabling ICE officers to appear at the immigrants' homes to take them into custody, instead.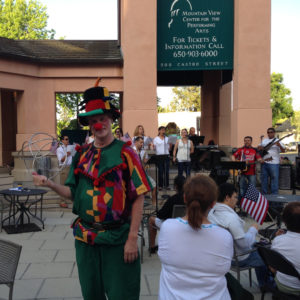 Each May, Fools Mission proudly appears in Mountain View at an annual March and Rally for Immigrant Justice organized by communities of faith. Our message is clear: Americans cannot sustain our middle class way of life without the hard work of immigrants. We respect the dignity of all human beings, including those who come here without papers. Typically, undocumented immigrants come to the U.S. to flee destitution, death threats, or drug lords. Without comprehensive immigration reform that includes a clearly-defined path to citizenship, we will continue to embroil ourselves in controversy, acrimony, and hardship.
Regional advocacy for immigrant justice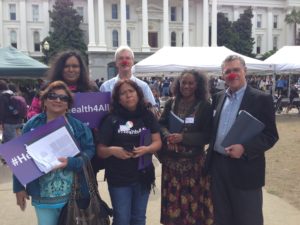 Each year, in partnership with immigrant advocacy groups in California, we organize an Immigrant Day in Sacramento to advocate for immigrant-friendly legislation in Sacramento. These meetings with legislators have helped to pass many bills that improved the lives of immigrants, including drivers licenses, streamlined application processes for U-Visas, and Medi-Cal coverage for 170,000 children.
Advocacy for human integrity
Another active community partner is the Interfaith Movement for Human Integrity (IM4HI).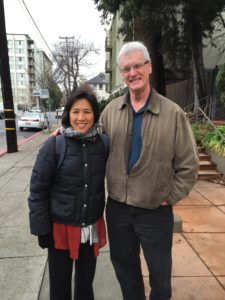 Rev. Deborah Lee coordinates IM4HI activities in Northern California, and we are so grateful for her inspired leadership. We have participated in many activities together, including a consciousness-raising bus tour of immigrant communities in San Mateo County, foot washing rituals in San Francisco and Redwood City on Holy Thursday, and the formation of accompaniment teams in Oakland that serve newly-arrived migrant families and unaccompanied children.
Advocacy in Congress
Twice monthly, our round table meets to share stories and make decisions for the group. When people join our circle, they find themselves surrounded by supportive companions who want to hear their stories. Despite the pain of holding unspoken stories inside, months and years can pass before time, confidence, and trust give them expression. In 2013, after our first full year of sharing stories and building relationships, four Latinas met with U.S. Representative Jackie Speier to share personal stories about how deportation affected their families, and to advocate for immigration reform. All four were regular participants in our emerging community of fools. (Editors note: We're still waiting for immigration reform.)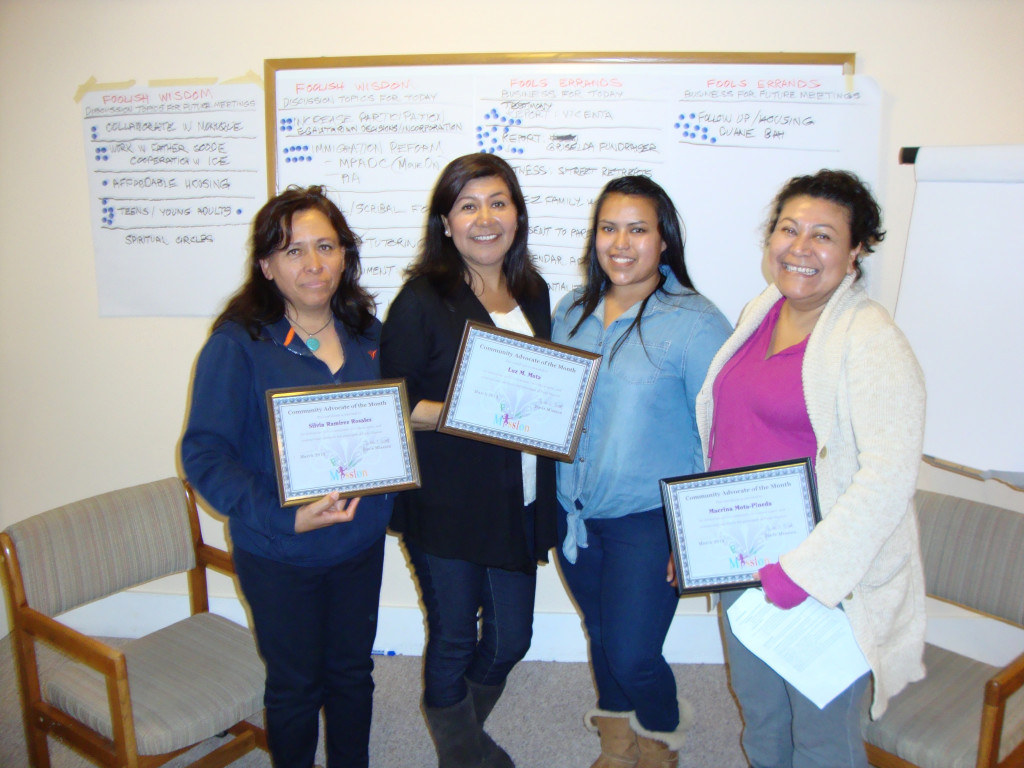 Housing advocacy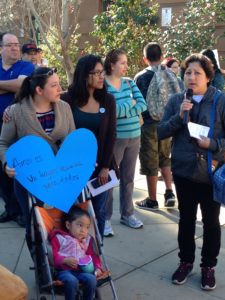 Our advocacy also extends to housing security and renter protections. Many of the fools in our circle have encountered evictions without cause and huge rent increases—some of them in excess of $1,000 per month. Some landlords in San Mateo County have resorted to mass evictions of entire apartment buildings in search of the opportunity to renovate, raise rents, and cater to increasingly gentrified tenants. Some in our community of fools have moved to Central Valley towns like Tracy or Modesto in search of affordable rents, imposing commutes on themselves that are greater than two hours. In partnership with community groups, we advocate for rent control ordinances and to preserve the existing stock of low-income and affordable housing. Signature gathering campaigns have already begun, with the goal of passing ordinances that would enable service workers to live near the communities where they work.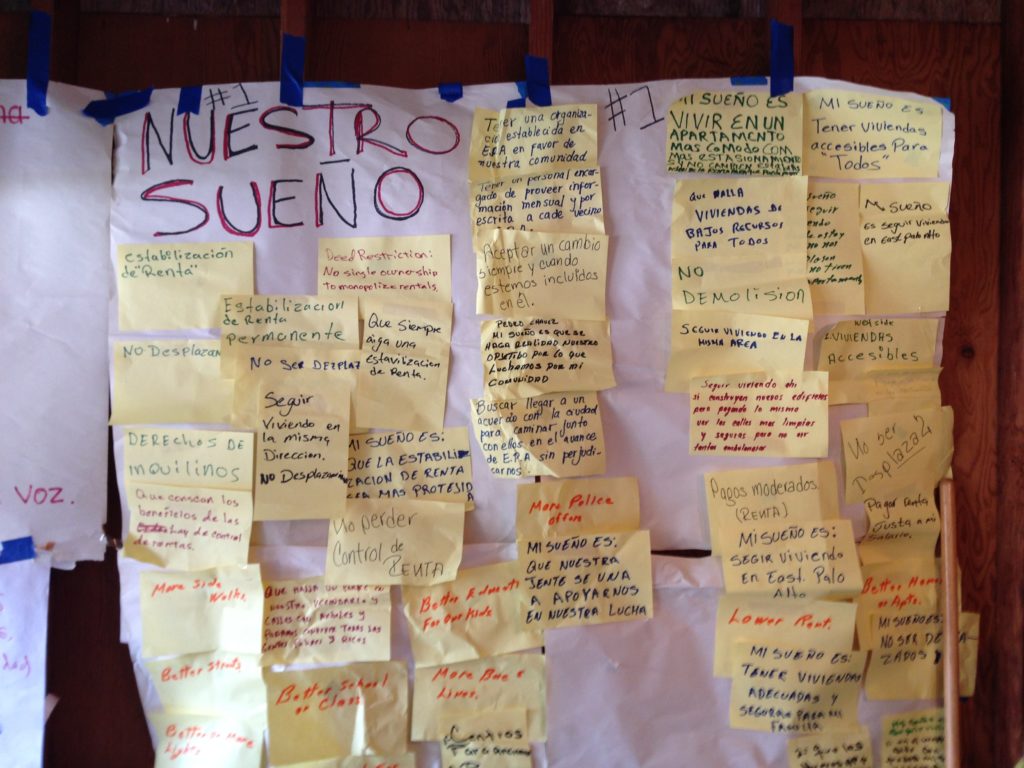 Foolishly reckless love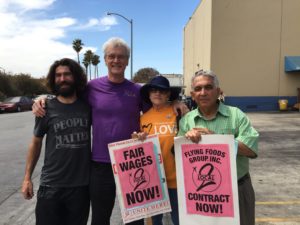 Fools Mission continues to advocate for a more merciful and just world, where resources necessary to life are available to everyone, and myths of separation or scarcity no longer hold us in thrall. We foolishly cross the "class barrier" and restore the diversity of social connections once provided by faith congregations, only to discover unexpected rewards of personal well-being, inspiration, and resilience.
More foolishness
Witness, accompaniment, and advocacy are only part of the Fools Mission story. To learn about the role of teaching and learning in the life of our community, read the next article: